All my services, packages and treatment are of a professional detailer's eye for detail with simply awesome results.
WELCOME TO VALET SOLUTIONS
Valet Solutions was founded and is owned by Colin Campbell. Colin has 30+ years of professional hands on experience in the valeting and detailing industry.
The company was created for owners who share the same passion for the art and beauty of cars as I do. It is this passion that inspires me to create some of the most beautifully valeted and detailed vehicles around. My fully insured home studio is located in Newbuildings, Derry / Londonderry. I offer a range of services, from my professional luxury hand wash and valeting packages to my bespoke detailing and paint correction packages. I also have a selection of interior and exterior protection treatments to suit your needs. All work is carried out with unequalled quality and professionalism.
READ MORE
My purpose built home studio is fully equipped with the most modern equipment available including both fixed and mobile led lighting and a Mototile floor.
I use a hand-picked selection of luxury products from manufacturers such as Autobrite Direct, Car-Tec, Chemical Guys, Gyeon and Polished Angel in all stages of my business as I believe their performance and quality are the best in class.
I work on a limited amount of cars this ensures that your vehicle receives one hundred percent of my undivided attention focusing on each vehicle and my customer's specific needs. As perfectionist I believe this approach allows me to dedicate the time required to create a beautifully prepared vehicle. This boutique level of service and skills that Valet Solutions provides simply cannot be achieved by volume based detailers or valeter's. The results are awe-inspiring and speak for themselves.
Along with my comprehensive range of professional valeting and detailing packages I also offer a full range of vehicle reconditioning services, which includes paintless dent repair, cabriolet roof treatments, wheel hub and brake caliper painting.
I USE THE FOLLOWING LEADING PRODUCT BRANDS…
"Colin works on our cars regularly. Very professional and highly recommended. Great attention to detail! 10 out of 10."
"Got my car cleaned inside and out (bronze package) and I couldn't be happier. The attention to detail inside is brilliant, so so happy and Colin was great also."
DETAILING & VALETING WITH A PERSONAL TOUCH
EXPERTISE
Get to know Colin CampbelL
BOOK TODAY
TALK TO US AND MAKE A BOOKING
PLEASE READ THE FOLLOWING BEFORE BOOKING
TERMS & CONDITIONS
MUST READ PRIOR TO BOOKING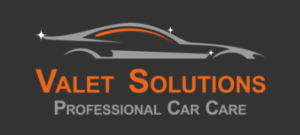 Phone:
07960 222723
Email:
info@valetsolutionsni.co.uk
Sunday - Monday
Closed
Tuesday - Friday
08.30 - 18.00
Saturday
08.30 - 16.00