The fastest way to book now is to give me a call. Valet Solutions works on a limited number of vehicles at a time to ensure the utmost attention is paid to your service. Please make sure you have firstly read my Covid-19 Statement and secondly, agree to my full Terms & Conditions before booking. Please ask about anything you need to know about our services, process and products used. I look forward to receiving your call. Book Now by giving me a call. If I am unable to answer right now, please leave a message letting me know which services you are interested in and I will return your call.
GIVE US A CALL TO BOOK NOW
info@valetsolutionsni.co.uk
YOU CAN FIND OUR STUDIO AT
96 Primity Crescent,
Newbuildings,
Derry~LONDONDERRY,
BT47 2RB
GET IN TOUCH VIA OUR CONTACT FORM
TERMS & CONDITIONS
MUST READ PRIOR TO BOOKING
BOOK NOW

BY CALLING US ON

07960222723
1. ALL WORK MUST BE PRE-ARRANGED
Get in touch to arrange a service at a time that suits your needs by clicking here.
2. A DEPOSIT IS REQUIRED FOR ALL SERVICES
A reasonable deposit must be paid before any work will commence. This will be based on your total cost of service.
3. READ OUR TERMS & CONDITIONS
You must read and agree to our full Terms & Conditions before booking a service. Find them here.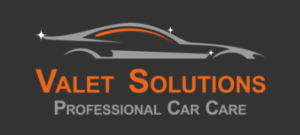 Phone:
07960 222723
Email:
info@valetsolutionsni.co.uk
Monday - Friday
08.30 - 18.00
Saturday
08.30 - 14.30
Sunday
Closed