LATEST GALLERY IMAGES
You'll find a feed of photos from our latest projects and jobs below taken from the Valet Solutions Facebook page.
FOLLOW US FOR MORE UPDATES
You can see all of our work and company updates as we post them on our Facebook page. Follow us today!
CUSTOMER TESTEMONIALS
Read the opinions of our many satisfied customers and their thoughts on work carried out by Valet Solutions below.
"Can't recommend highly enough. After the Gold Valet package the car looks better now than the day it came out of the showroom. Colin is a pleasure to deal with."
"Colin left my car in perfect condition. Very easy to arrange. Explained everything very well. Pleasure to work with and would definitely recommend him for anybody seeking a detailer with the highest respect for their car."
"Got my car cleaned inside and out (bronze package) and I couldn't be happier. The attention to detail inside is brilliant, so so happy and Colin was great also."
"Excellent service from Valet Solutions. Great customer service from Colin who was professional and friendly and did a brilliant job making my car look like new again. Would highly recommend if you're looking for a thorough interior and exterior clean. Really pleased with the result, thanks Colin!"
"Have just collected my car after its valet with Valet Solutions. A brilliant job. Highly recommended. Looks spotless, smells delicious and makes the car look brand new. Thank you"
"Fantastic service from start to finish! Great attention to detail from Colin and superb results on the car! Would gladly recommend."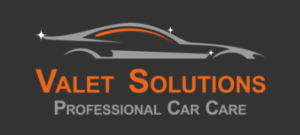 Phone:
07960 222723
Email:
info@valetsolutionsni.co.uk
Monday - Friday
08.30 - 18.00
Saturday
08.30 - 14.30
Sunday
Closed
Sorry, this plugin currently supports only one Facebook gallery per page.
Sorry, this plugin currently supports only one Facebook gallery per page.