TERMS & CONDITIONS
By booking with me, you acknowledge and agree to have read the company T&C's below.
INSURANCE
For my customer's peace of mind, my bespoke insurance policy allows me not only to drive your vehicle but also covers me to work on it. I also have extensive public liability cover. Insurance documents are available for inspection upon request.
PRICING
Prices indicated are based on vehicles with average levels of soiling, vehicles that are particularly dirty or require the removal of pet hair or sand will be subject to an additional charge. The removal of pet hair or sand from any vehicle will incur minimum surcharge of £20 and will increase depending on the size of area to be cleaned. Prices are subject to final confirmation upon inspection of the vehicle.
CANCELLATION
Give me as much prior notice as possible in the event you may need to cancel your appointment. Company policy is a minimum of 48hrs notice is required for cancellations if this is not adhered to the deposit you have payed will be retained.
VALUABLES & PERSONAL ITEMS
If you have booked a service with Valet Solutions it is your responsibility to remove all your personnel belongings and valuables as valet solutions will not be held responsible for the loss or damage of any valuables or personal items. Please note all remaining items will be considered as rubbish which shall be removed and binned.
BABY / CHILD SEATS
Child safety/booster seats must be removed and refitted by customers. Valet Solutions will not remove or refit child safety/booster seats.
DAMAGE
Valet Solutions will not be held responsible for any damage to your vehicle arising from any ill-fitting trim, lose or faulty parts, door mirrors that are held on by tape etc. Please ensure you make me aware of any potential problems or damage before the start any of my services which you have booked. You may request a vehicle inspection report prior to the start of any work you have booked.
PAYMENT
Payment methods cash, debit/credit card, PayPal or bank transfer. Find out more about our Accepted Payment Methods.
FURTHER INFORMATION
For any further information on the company T&C'S contact me directly on
Telephone: 07960222723
Email: info@valetsolutionsni.co.uk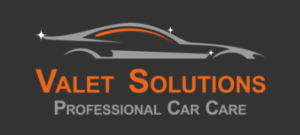 Phone:
07960 222723
Email:
info@valetsolutionsni.co.uk
Sunday - Monday
Closed
Tuesday - Friday
08.30 - 17.00
Saturday
08.30 - 16.00