A COLLECTION OF CAR CARE & RESTORATION SERVICES
My Detail & Valeting packages that will leave your vehicle in pristine condition enhancing your look, feel and driving experience. I also provide Paint Correction to bring the best colour and shine from your paintwork guaranteeing that your car looks its best through time. You can also benefit from my Ceramic Coating services which delivers some of the most advanced chemicals and compounds leading to an outstanding protective layer and long-lasting, high gloss finish. Professional Interior Deep Cleaning is also a popular option to restore to a fresh and clean state after a busy lifestyle has taken its toll.
A collection of restoration services are also available. I have a number of options specially developed for cabriolet roofs to enhance and protect them. Why not set off your vehicle with custom painted brake and hub calliper painting? I am able to correct minor dents and stone chips through my Paintless Dent Repair and Stone Chip Repair services. Headlamp Polishing is also now available, keeping your vehicle looking sharp and improving your road visibility in many cases.
CABRIOLET ROOF TREATMENTS
1. ALL PRICES ARE GUIDELINE PRICES
Heavy soiling (pet hair / sand) may incur additional surcharges. 
2. ALL WORK MUST BE PRE-ARRANGED
Get in touch to arrange a service at a time that suits your needs by clicking here.
3. A DEPOSIT IS REQUIRED FOR ALL SERVICES
A reasonable deposit must be paid before any work will commence. This will be based on your total cost of service.
4. READ OUR TERMS & CONDITIONS
You must read and agree to our full Terms & Conditions before booking a service. Find them here.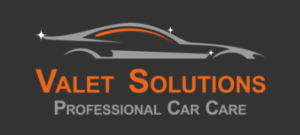 Phone:
07960 222723
Email:
info@valetsolutionsni.co.uk
Sunday - Monday
Closed
Tuesday - Friday
08.30 - 17.00
Saturday
08.30 - 16.00