MY PASSION FOR DETAIL MEANS TAKING CARE OF EVERY ASPECT OF YOUR VEHICLE
I know that your vehicle is extremely important to you.
My range of car care services and treatments would not be complete without paying attention to some of the specific and next-level demands and considerations you may have.
I have crafted a range of Additional Services that may interest you to take your vehicle aesthetics to the highest level and personalisation.
The Additional Services can only be booked alongside the Detailing or Paint Correction Package of your choice.
ADDITIONAL SERVICES
what's included and pricing
INCLUDES THE PAINTING OF WHEEL HUBS AND BRAKE CALLIPERS
BRAKE CALLIPER AND  WHEEL HUB PAINTING
There's nothing worse than having a really nice set of wheels on a great looking car, and behind them is a rusty looking set of brake caliper's and hubs. Brake caliper graphics are also available to put that last finishing touch!
Small Car £140
Medium Car £140
Large Car £140
Small MPV / SUV £140
Medium MPV / SUV £150
Large MPV / SUV £160
DETAILED DESCRIPTION - CLICK TO EXPAND
 Vehicle is jacked up put on axle stands and wheels are safely removed.
Calipers and or hubs are wire brushed and sanded to remove any rust or old and or flaking paint.
Calipers and hubs are degreased to prepare them for painting.
Calipers and or hubs can be painted to the colour of your choice there are 18 colours available with lustre finish or 2 available with matt finish. Standard colours are silver, black, red and blue, colours outside this incur additional charges.
Calipers stickers are available at an additional cost.
Refit wheels and torque wheel nuts to manufacturers recommended setting.
This service is carried out by a fully trained technician 
Paintless dent repair can be provided with any of the other packages, advance booking is required. Using specialist equipment and skills small to medium dents can be removed without damaging the paintwork.
This service is carried out by a fully trained technician with a wealth of experience in the car body repair business.
A full quotation can be given by popping in to see us.
PAINT IS SUPPLIED AND EXCESS SUPPLIED TO YOU FOR FUTURE USE
Nasty stone chips can spoil the appearance of your vehicle.
Here at Valet Solutions I offer a stone chip repair service.
rice includes me supplying the paint.
A very popular Additional Service due to the importance this has in the long term maintenance of any vehicle.
1. ALL PRICES ARE GUIDELINE PRICES
Heavy soiling (pet hair / sand) may incur additional surcharges. 
2. ALL WORK MUST BE PRE-ARRANGED
Get in touch to arrange a service at a time that suits your needs by clicking here.
3. A DEPOSIT IS REQUIRED FOR ALL SERVICES
A reasonable deposit must be paid before any work will commence. This will be based on your total cost of service.
4. READ OUR TERMS & CONDITIONS
You must read and agree to our full Terms & Conditions before booking a service. Find them here.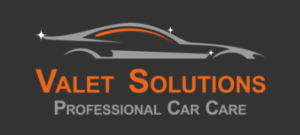 Phone:
07960 222723
Email:
info@valetsolutionsni.co.uk
Sunday - Monday
Closed
Tuesday - Friday
08.30 - 17.00
Saturday
08.30 - 16.00