THE MOST ADVANCED TECHNOLOGY IN CAR CARE & PRESERVATION
I am pleased to be able to deliver my collection of Signature Exterior and Interior Protection Treatments from Polished Angel and Carbon Collective for each aspect of your vehicle.
Polished Angel and Carbon Collective are two world leaders in innovative car care product industry.
Polished Angel is a German manufacturer of hand-crafted innovative car care products offering a selection of protective finishing products which incorporate the latest in hybrid and colour-coding and enhancing technologies guaranteed to produce stunning results.
All products are made in small batches or to order and each bottle has its own batch and serial number for traceability purposes, this indicates the level of quality that polished angel products provide.
Carbon Collective is a manufacturer of innovative car care products from the United Kindgdom offering a range of sealants and ceramic coatings for various aspects of your vehicle and also a range of maintenance products to keep them coatings in pristine condition.
In order to get the best out of my Signature Protection Treatments on your vehicle they must be applied in optimal conditions and allowed to cure in a temperature controlled environment according to strict instruction from the manufacturer.
With my luxury home studio and specialist equipment, your vehicle will receive the best of Advanced Vehicle Protection Technology.
signature PROTECTION TREATMENTS
what's included and pricing

CARBON COLLECTIVE PLATINUM WHEELS
Front Face From £60
Front Face & Inner Barrel From £150
Platinum Wheels Ceramic Coating is an ultra-durable 9H coating which can be used on painted, powder coated, bare metal aluminium and stainless finishes. Once applied, the coating becomes the active layer on top of the wheels surface, protecting them from dirt, brake dust contaminants & even scratches.
With a resistance to heat up to 350°C, it makes it ideal for protecting precious vehicle components for engine, brakes, wheels & suspension.
Features:
Maximum scratch protection
Super-hydrophobic
Makes surface easier to maintain
Higher active content
Durability & Scratch Resistance:
True 9H hardness
Resists heat up to 350°C
Durable for 1 year
Can be topped with Oracle
More durable & longer lasting than dealer supplied protection
High chemical resistance
CARBON COLLECTIVE PLATINUM GLASS FROM £50
Platinum Glass Ceramic Coating has been formulated from the same technology as our Platinum Wheels & Platinum Paint coatings. Using strong chemical bonds, the coating becomes the new functional layer on the glass surface.
When applied, wiper blade use is significantly reduced as the superhydrophobic sheeting properties of Platinum Glass start at speeds as low as 30MPH. This increases visibility to create a safer driving experience.
Features:
Sheets off water at speeds as low as 30mph
Maximum hydrophobicity
Makes surface easier to maintain
Durable 6- 12 months on front and rear screen
Durable for 24 months on side windows
Active SiO2 content increases durability
POLISHED ANGEL RAIN FROM £75
EXTREMELY DURABLE GLASS SEALANT FOR IMPROVED VISIBILITY
POLISHANGEL RAIN is a highly concentrated glass sealant, made ​​from an extremely durable blend of polymers and ceramics it bonds permanently to the glass surface creating a highly durable transparent protective layer.
Once applied, the visibility during rain is greatly improved, thus significantly reducing the risk of accidents.
Features & Benefits:
For all types of glass and PVC surfaces
Water, dirt, insect and ice resistant
Anti-static and Steak-Free properties
Saves the need for windscreen wipe use at speeds above 20 MPH
3 Layers for optimum long-term protection for up to 24 months
CARBON COLLECTIVE PLATINUM TRIM 
Our Platinum Trim Ceramic Coating is a revolutionary coating designed to restore and protect plastics and exterior trim. Re-formulated for 2022, the new and improved formula creates a stronger chemical bond to the surface, increasing durability and improving the ease of application.
Unlike traditional trim dressings, our Platinum Trim Coating actually works, adhering itself to the surface whilst restoring and protecting old faded plastics in one easy step.
Platinum Trim is designed to leave an enhanced OEM level, satin finish on interior and exterior plastics. The coating provides a 3H barrier durable for 2 years on a single application, protecting from UV rays, discolouration, chemicals & contaminants.
Our Trim coating can also be used on brand new plastics as a protective layer to prevent fading & staining. Unlike conventional silicone products, our ceramic coating cures dry to the touch, repelling dust and dirt rather than attracting it.
Features:
OEM level satin finish
Restores trim to 'as new'
Non-Greasy Finish
UV protection
Prevents fading
Hydrophobic
Easier cleaning and maintenance
Higher active content
Deepens colour & enhances the finish of plastics
Durability & Scratch Resistance:
3H Hardness
Durable for a minimum of 2 years
More durable & longer lasting than silicone dressings
High chemical resistance
POLISHED ANGEL BLACK BOND
RESTORE AN AS-NEW NATURAL LOOK TO RUBBER AND TRIM
Combining ancient ingredients with advanced silica technology, Black Bond forms a strong bond to all plastic and rubber surfaces enabling cosmetic restoration in a single step.
It has been formulated with organosilane, a compound that will repel dirt and water away from any surface that is coated.
The ultra-thin coating forms a bond with any trim surfaces it is applied to and in essence becomes an extension of the molecule it is applied to.
Restore an as-new finish to rubber and trim with a natural finish without any greasy shine or residue left behind.
Features & Benefits:
For use on all rubber & trim
Bonds to surfaces to form an ultra-thin layer of coating
As-new natural finish without any grease or unsightly shine
CARBON COLLECTIVE REPEL
Repel Fabric Protectant is an ultra-hydrophobic textile coating which creates a protective barrier on almost every fabric, offering unrivalled levels of water-repellency.
Unlike many other fabric protectants that are on the market, our coating bonds to individual fibres allowing the textile to remain flexible and breathable, whilst protecting from spills, stains, chemicals & water damage.
Two coats are recommended for maximum durability of 1 year.
CARBON COLLCTIVE  FINIRE LEATHER FROM £40
The easiest way to get fast, durable protection on leather & vinyl finishes.
Our Finire Leather Protectant provides a durable hydrophobic barrier on leather surfaces, protecting from spills, UV rays & dye transfer. Protection lasts for a minimum of 6 months.
CARBON COLLCTIVE PLATINUM LEATHER FROM £80
Our Platinum Leather is the ultimate in leather protection, this pro-level coating is formulated to be safe on all modern leather & vinyl finishes. providing a durable hydrophobic barrier on leather and vinyl surfaces, whilst leaving the finish unchanged, a true OEM factory finish.
Give your interior the same level of protection as your exterior, unlike conditioners and sealants, Platinum Leather uses strong chemical bonds to create an invisible protective barrier on top of the surface, once cured it becomes the functional layer, protecting from spills, UV rays & dye transfer for 1+ years.
Features:
OEM level satin finish
Leaves leather 'as new'
Non-Greasy
UV protection
Prevents dye transfer
Hydrophobic
Easier cleaning and maintenance
Higher active content than conventional sealants
Invisible once cured
Durability & Transfer Resistance:
3H Hardness.
Durable for a minimum of 1 year.
Helps prevent dye transfer on lighter coloured seats.
More durable & longer lasting than dressings and conditioners
GYEON Q2M ANTIFOG
NO MORE FOGGY WINDOWS!
Foggy windows and windscreens are annoying and can be dangerous.
Q² AntiFog quickly and easily solves this problem, making glass completely clear again and providing perfect visibility.
Condensation or 'fog' is mainly caused by dampness in the car or big temperature differences between the inside and the outside.
Q² AntiFog solves these issues in one application that will prevent your windows fogging up again for at least 2 months.
1. ALL PRICES ARE GUIDELINE PRICES
Heavy soiling (pet hair / sand) may incur additional surcharges. 
2. ALL WORK MUST BE PRE-ARRANGED
Get in touch to arrange a service at a time that suits your needs by clicking here.
3. A DEPOSIT IS REQUIRED FOR ALL SERVICES
A reasonable deposit must be paid before any work will commence. This will be based on your total cost of service.
4. READ OUR TERMS & CONDITIONS
You must read and agree to our full Terms & Conditions before booking a service. Find them here.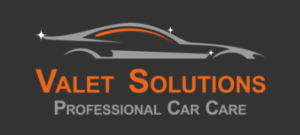 Phone:
07960 222723
Email:
info@valetsolutionsni.co.uk
Sunday - Monday
Closed
Tuesday - Friday
08.30 - 17.00
Saturday
08.30 - 16.00