THE MOST ADVANCED TECHNOLOGY IN CAR CARE & PRESERVATION
I am pleased to be able to deliver a collection of Ceramic Coating treatments for each aspect of your vehicle. Ceramic Coatings have been revolutionising the world of professional car care and are able to deliver years of protection in many cases. In order to get the best out of Ceramic Treatments on your vehicle they must be applied in optimal conditions and allowed to cure in a temperature controlled environment according to strict instruction from the manufacturer. With my luxury home studio and specialist equipment, your vehicle will receive the best of Ceramic technology from its long-lasting protection and the deepest of shine.
CERAMIC COATING TREATMENTS
CLICK FOR FULL DETAILS & PRICING
EXPLORE CERAMIC PROTECTION TREATMENTS
what's included and pricing
THE PROTECTION AND STELLAR FINISH OF CERAMIC COMPOUND FOR EVERY PART OF YOUR VEHICLE

Wheel coating becomes a heat resistant active layer on top of the wheels surface, protecting them from dirt and brake dust.
Front Face From £60

Front Face & Inner Barrel From £130
The coating will leave an invisible hydrophobic layer that repels rain to provide clearer and safer visibility whist reducing eye strain. This protective layer also makes regular cleaning and maintenance of your windscreen and glass easier, protecting the bare surface under a ceramic layer.
The trim coating has very strong restorative/colour enhancement qualities and creates a preventative protective layer on plastic trims to prevent fading and staining from UV rays, chemicals and contaminants. Preserve your plastic trim with the power of ceramic technology.
An ultra-hydrophobic textile coating applied which creates a protective barrier protecting seats, carpets and mats from spills and stains etc. This protective layer is the best option if your upholstery is regularly subject to children, pets or the occasional spill to prevent long term or stubborn blemishes.
A hydrophobic leather coating which creates a protective layer that repels dirt or liquid and prevents discoloration from UV rays or clothing dye transfer. Expertly applied ceramic protection can also be applied to leather door trim and other parts of your interior as a part of this treatment if applicable.
A hydrophilic coating for interior glass will prevent condensation forming. This is particularly useful in winter months and can save you time everyday by not having to wait as long for the demister to take effect. This can be applied to all interior glass surfaces improving visibility all round.
1. ALL WORK MUST BE PRE-ARRANGED
Get in touch to arrange a service at a time that suits your needs by clicking here.
2. A DEPOSIT IS REQUIRED FOR ALL SERVICES
A reasonable deposit must be paid before any work will commence. This will be based on your total cost of service.
3. READ OUR TERMS & CONDITIONS
You must read and agree to our full Terms & Conditions before booking a service. Find them here.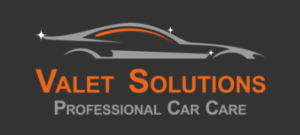 Phone:
07960 222723
Email:
info@valetsolutionsni.co.uk
Monday - Friday
08.30 - 18.00
Saturday
08.30 - 14.30
Sunday
Closed