TREAT EVERY SURFACE INSIDE YOUR VEHICLE TO A THOROUGH PROFESSIONAL DEEP CLEAN
My Interior Deep Clean is a single but complete interior cleaning and restoring package. This ensures every detail of your vehicles interior is cleaned and detailed using professional grade products using specialist brushes and tools. I will ensure that each of the many surfaces are cleaned, protected and finished using a luxurious detailing spray. My meticulous attention to detail will ensure everything from your dashboard to your seat rails are left spotless. There are also a number of my offerings which can be added to your Interior Deep Clean service. From an anti-bacterial Air-Con Odour Bomb to a course of Aromatek Treatment that will have your car smelling superb.
YOU CAN CHOOSE TO ADD ANY OF THESE OPTIONAL UPGRADES:
OUR INTERIOR DEEP CLEAN PACKAGE
what's included and pricing
The interior deep clean is a very meticulous cleaning process of all interior hard surfaces  including dash board center console and door panels etc. with an anti-viral/bacterial cleaning product it also includes the cleaning of all soft surfaces includes seats and carpets, using a specialist biological cleaning product. 
Small Car £110
Medium Car £120
Large Car £130
Small MPV / SUV £135
Medium MPV / SUV £145
Large MPV / SUV £155
WHAT'S INCLUDED - CLICK TO EXPAND
Remove litter, dust and clean ashtrays
Seats, mats carpets and boot mat are brushed and intensively vacuumed.
Headlining, sun visors, grab handles, are thoroughly cleaned.
Dashboard, vents, switches, cup holders, nooks and crannies are all dusted with soft detailing brushes.
Dashboard, steering wheel, gear stick, hand brake, wiper/indicator stalks, cup holders, center console, door/kick panels, leather seats and trim were applicable are all deep cleaned using soft detailing brushes, soft microfiber cloths and a professional antibacterial interior cleaner, leaving a safe germ free finish.
Seats, mats, carpets and boot mat are thoroughly shampooed using  specialist biological/anti-viral/bacterial cleaning products.
Seat rails are deep cleaned.
Driver's pedals are deep cleaned.
Spare wheel is removed and cleaned.
Boot is deep cleaned and spare wheel reinstalled.
Wash and dress rubber mats and boot liner were applicable.
Leather seats and trims were applicable are conditioned.
Enhance and detail trims as required.
Window and rear view mirror are cleaned and polished.
Final wipe down with a luxurious detailing spray prior to inspection and customer collection.
Final inspection to ensure your vehicle meets our high standards.
Vehicle interior and keys are sanitised prior to collection. 
In order to further enhance the finish you opt for there are various upgrades you can add when booking your service. So as to allow the correct timings these must be pre-booked alongside the Interior Deep Clean.
Aromatek treatment is the latest technology in the safe and permanent elimination of malodours from your vehicle interior such as those produced from tobacco, smoke animals or food.
Many traditional remedies only mask the odour but Autosmart armotek releases a dry vapour which penetrates every crack and crevices getting into all the fibers of seats carpets and headlining of your vehicle.
Air conditioning systems draw external air into the air cooling system and due to the rapid cooling that occurs, condensation forms providing a damp environment that will support the growth of bacteria, fungi and mold. These can contribute to unpleasant odours, asthma and other respiratory conditions.
The odour bomb dispenses a bactericide which is combined with molecules that effectively disable odour. The air-conditioning system and vehicle interior are left sanitised and protected against further contamination, plus a fresh citrus like aroma is imparted. With its 60% Ethanol content you can be assured of a safe environment after use.
Replacement of pollen filter is recommended prior to treatment and retreat air con bomb every 6 to 12 months.
A blend of 32 natural oils designed to chemically neutralise eliminate odours leaving a pleasant fresh smell.
1. ALL WORK MUST BE PRE-ARRANGED
Get in touch to arrange a service at a time that suits your needs by clicking here.
2. A DEPOSIT IS REQUIRED FOR ALL SERVICES
A reasonable deposit must be paid before any work will commence. This will be based on your total cost of service.
3. READ OUR TERMS & CONDITIONS
You must read and agree to our full Terms & Conditions before booking a service. Find them here.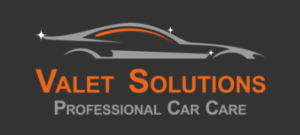 Phone:
07960 222723
Email:
info@valetsolutionsni.co.uk
Monday - Friday
08.30 - 18.00
Saturday
08.30 - 14.30
Sunday
Closed