tHE COMPLETE PACKAGE FOR THE exterior & interior CLEANING FOR EVERY INCH OF YOUR VEHICLE
The Standard Valet  been designed to be your go-to service for having your car cleaned inside and out.
Every aspect of your vehicle benefits from the Standard Valet below.
Using a range of professional grade products and fine detail brushes, your vehicle will look and feel as good as new to drive.
I have an arsenal of specialist products to finish your car with a superb shine and perfect finish across all trims.
the standard valet
what's included and pricing
The Standard Valet commences with my intensive multi stage pre wash and contact wash process which includes the application of a ph. neutral snow foam which is followed up with the two bucket safe wash process.
Your vehicle is fully dried including door shuts and wheels.
The Standard Valet also includes an interior clean which includes the vacuuming of the seats, carpets, mats and boot.
All hard surfaces including dashboard, center console and door panels are all dusted and wiped clean with a professional anti viral/bacterial cleaner.
Small Car £55
Medium Car £65
Large Car £75
Small MPV / SUV £75
Medium MPV / SUV £85
Large MPV / SUV £95
FULL DESCRIPTION - CLICK TO EXPAND
EXTERIOR
Pre-wash rinse to remove any loose dust or dirt.
Tyres, wheel faces and inner barrels are cleaned and decontaminated using a non-acidic wheel cleaner and a ph. neutral iron remover with various soft detailing brushes.
Wheel arches, fuel filler, boot and door shuts are cleaned using a citrus based all-purpose cleaner.
Citrus pre wash to remove road film and bugs.
Snow Foam pre-wash and rise. ph. neutral snow foam is applied and left to dwell whilst badges and grilles are cleaned with a citrus based all-purpose cleaner and soft detailing brushes.
Vehicle bodywork is shampooed using a luxurious ph. neutral shampoo, plush microfiber wash mitts and the two-bucket grit guard safe wash process.
A gloss enhancing ultra-hydrophobic sealant is applied to the bodywork, wheels and glass.
Intensive final rinse.
Bodywork, wheels, fuel filler, boot and door shuts are all dried with plush drying towels.
Windows and mirrors are cleaned.
Tyres are enhanced using a gel style dressing.
Plastic trims, wheel arch liners and mudflaps are enhanced. 
Paintwork and wheels are pampered with Autobrite Direct Project 64, a luxurious gloss enhance detailing spray.
Final inspection to ensure your vehicle meets our high standards.
INTERIOR
Remove litter, dust and clean ashtrays.
Seats, mats, carpets and boot are brushed and thoroughly vacuumed.
Dashboard, vents, switches, cup holders, nooks and crannies are all dusted with soft detailing brushes.
Dashboard, steering wheel, gear stick, hand brake, wiper/indicator stalks center console, door and kick panels are all wiped clean using a professional interior cleaner and soft microfiber cloths.
Leather seats are wiped clean using a professional ph. neutral leather cleaner and soft microfiber cloths.
Driver's pedals cleaned.
Wash and dress rubber floor mats and boot liner where applicable.
Enhance and detail trims as required.
Windows and rear view mirror are cleaned and polished.
1. ALL PRICES ARE GUIDELINE PRICES
Heavy soiling (pet hair / sand) may incur additional surcharges. 
2. ALL WORK MUST BE PRE-ARRANGED
Get in touch to arrange a service at a time that suits your needs by clicking here.
3. A DEPOSIT IS REQUIRED FOR ALL SERVICES
A reasonable deposit must be paid before any work will commence. This will be based on your total cost of service.
4. READ OUR TERMS & CONDITIONS
You must read and agree to our full Terms & Conditions before booking a service. Find them here.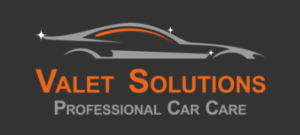 Phone:
07960 222723
Email:
info@valetsolutionsni.co.uk
Sunday - Monday
Closed
Tuesday - Friday
08.30 - 17.00
Saturday
08.30 - 16.00